New Review! Swerve by Kristi Lynn 4.5 Cranky Stars
Swerve
by
Kristi Lynn
My rating:
4 of 5 stars
4.5 Cranky Stars

This is the authors debut book and I adored Camryn and Trystan. She pulled off a genre that is seen widely but she made it her own and that is what kept me glued to the pages from beginning to end.
Camryn has been burned badly by Trystan. She flees her small town life for the bright lights of Vegas and college. When news arrives that her Gigi is sick she runs home not caring that she will run into him again. She doesn't care what his excuse was for what he did but deep down she's curious. When a speed date gone wrong lands her in his arms she begins to deconstruct those carefully erected walls around her heart.
Trystan has always loved Cam. Even when she was gone he carried that torch for her even when he became a newly single father. He tried desperately to tell her the truth over the years, but Camryn is stubborn. He's now a lead detective on a drug case and when Cam gets in the crosshairs he knows this is his chance to make things right and get back the girl that has always been his.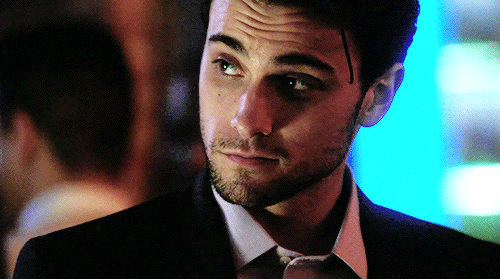 Kristi Lynn took a plot that normally happens to women and flips it around. I couldn't stop reading. I was rooting for Cam and Tryst to find their way back. They were explosive in the best ways and my kindle was steamy.
They had a fun group of supporting characters such as Hunter her gusband and her best friend Avery. We can't forget Caleb the innocent child who has Trystans heart the one he lives for. I just wish we would have seen more interaction between Camryn and Caleb I felt it would have been good for the story considering how much of a part he plays in Trystans life. I think this author did a wonderful job and I hope to see stories about the others in this book.
View all my reviews