New Review! No Strings Attached by Jiffy Kate 4 Cranky Stars
No Strings Attached
by
Jiffy Kate
My rating:
4 of 5 stars
4 Cranky Stars

I want to start off saying my oldest sons name is Jude and normally I can look past that and keep reading but those first few chapters of when Jude and Quinn meet me cringing. I didn't want to picture him in that way, and I was able to switch gears and picture this Jude as a different guy. I'm not one to pass up a Jiffy Kate book so I was going for it. I loved Jude and Quinn and this book has a little bit of everything for any reader. Seriously Jude stole my heart and so did his crazy family.
Jude has a good life. Amazing family, a cute dog, a good job and he's an adrenaline junkie and willing to do anything at least once. His best friend Sebastian dares him to go to a club that caters to a certain clientele and that's how he meets Quinn. Quinn is a single mom to a handsome son named Henry and she works in the ER. Her heart is guarded by a metal wall. She has needs and wants and thinks this is the only way to work out the "kinks" She wasn't expecting Jude and well he wasn't expecting her. Over the course of several months they meet and when a blast from the past returns neither one is sure what to do.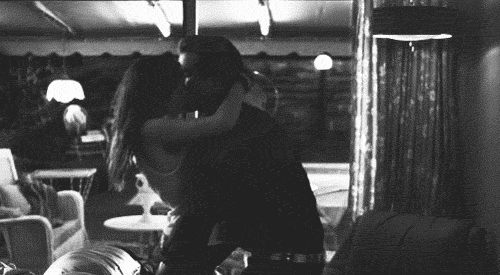 I wasn't expecting the big heart Jude had. I honestly thought maybe he was a play or a perpetual bachelor, but he proved me wrong. His heart is as big as Texas which ironically is where he lives! Quinn was a good mom and I admired that. She put her happiness before her own and that is such a mom thing to do. These two had smoking chemistry and they steamed up my kindle. Another sexy heart melting winner from Jiffy Kate.
View all my reviews