New Review! Because Forever (The Avenue #2) by B. Cranford 4 Cranky Stars
Because Forever
by
B. Cranford
My rating:
4 of 5 stars
4 Cranky Stars

You see a lot of books about best friends falling in love with each other but this one stands out. Austin and Odette belong together and even they know it. No real fights on the what if and holding each other at a distance. They charge headfirst into it and its equal parts swoon worthy and funny.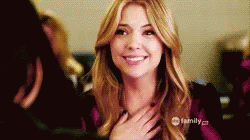 Odie has always loved Austin. She just wants him to see her as a woman not one of the guys. He's been her everything for over 20 years but not his girl. Now they have a chance to be together she hopes it's all she built it up to be. Her only issue with Austin is that he forgets everything. I mean he would forget his name if people didn't call him by it constantly. She's along for the ride and is loving seeing the Andrews clan evolve and change and she hopes one day that can be her and Austin.
Austin loves Odie. When they were just gangly teenagers she was beautiful to him and now that they are adults he knows this beautiful girl is his forever. He builds up the courage to go to her and lays it on the line and now she is his girl. They are in for the long haul but it's not without its bumps. One thing Austin knows despite the changes going on in his life Odie is his forever.
I loved these two together. They just knew they were meant to be. It might have taken them awhile, but they made it. I like that the issue of Austin's forgetfulness is an actual condition just not him being a man. I like that we get to see more of the siblings. Odie was pretty kick butt I mean seriously she was a trainer and took boxing. Austin was such a fun guy with a huge heart. I can't wait to get to the next story in this series. I adore the Andrew siblings and Odie.
View all my reviews