New Review! Cards of Love:The Lovers by Fiona Cole 5 Cranky Stars
Cards of Love: The Lovers
by
Fiona Cole
My rating:
5 of 5 stars
5 Cranky Stars

There is not a lot I can say about this book without giving away spoilers, but 5 sexy stars!! The Lovers is SO steamy! It is full of passion and HOT sex scenes.
This is a book about 3 lovers; Jake, Carina, and Jackson. Jake and Carina are in love and engaged to get married. Jackson was Jake's best friend until one night something happened between them that made Jake leave and never come back; but a few years later, fate brings them back together.
I loved how fierce Carina was. I also liked how Jake and Jackson end up meeting again and becoming best friends again. The thoughts that went through Carina, Jake, and Jackson heads made my heart pump a little faster. The ending gave me all sorts of happy feelings!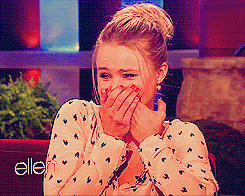 Fiona Cole is an exceptional writer. Very easy to follow and the writing style was just how I like it. I finished this book in 2 days! This was my first book by Fiona and definitely won't be the last.
View all my reviews