New Review! Seven Things Not to do When Everyone's Trying To Kill You (The Tale of Bryant Adams #2) by Megan O'Russell 4 Cranky Stars
Seven Things Not to do When Everyone's Trying to Kill You
by
Megan O'Russell
My rating:
4 of 5 stars
4 Cranky Stars

Bryant Adams is trying to clean up the magical mess he made in book one. He's juggling being a high school kid, wrangling everyday animals that got blasted by his magic, have a girlfriend and practice his magic. I'm exhausted for the poor kid. He's trying to clean up before The Ladies catch wind of what he did and punish him. He doesn't realize a lot more than The Ladies are after him such as but not limited to a Lancre in the form of a lunch lady. With Eric at his side teaching him all the ways of magic, his best friend Devon and his girlfriend Elizabeth who is a Seer they set out onto the streets of New York to tackle the bad guys.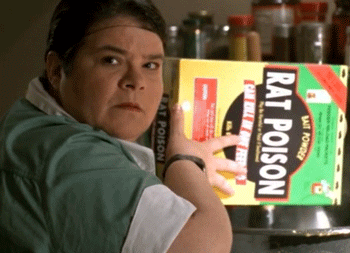 Bryant is sort of like Harry Potter if Harry Potter was set loose in the big city. He's just struggling to learn magic and make the right choices. He wouldn't have chosen this life for himself. Heck he still has a curfew which makes practicing very hard. I liked the adventures they went on and how action packed the story was. I felt bad for the choices that Bryant had to make when it came to his family. One just wanted to keep him safe and one just basically wanted to ship him off somewhere and buy his love.
I really like this series. It's very young adult and would be safe for teenagers in my opinion. I really love Devon. He doesn't have magical abilities like Bryant or can see things like Elizabeth but he's the ultimate best friend and doesn't back down. I can't wait to see what next adventure Bryant gets himself into.
View all my reviews