New Review! Old Fashion (Becker Brothers #4) by Kandi Steiner 5 Cranky Stars
Old Fashioned
by
Kandi Steiner
My rating:
5 of 5 stars
5 Cranky Stars

After reading this book I really want to try an Old Fashioned drink right now. This book sucked me in so much that I felt like I was there with Sydney and Jordan. Kandi Steiner is a truly amazing story teller and now one of my favorite authors.
Sydney is starting a new life with her daughter Paige. After a nast marriage and an even messier divorce life is finally calming down. With her new job as the trainer at the high school she finally gets to put her degree to use.
Jordan loved playing football but loves coaching more. He's good too. So good that he has championships under his belt and is lining up to have another one this year. Everything is going as planned until Sydney walks into his locker room and turns his life upside down.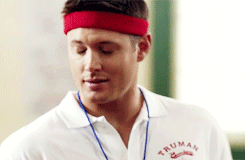 This story has everything. Mystery and suspense and of coarse tons of angsty feels. I couldn't put this book down. This book will stick with me for a long time. Kandi Steiner knocked this out of the park. I can't wait to read more.
View all my reviews