Caerwin & Marcellus
by
Lizzie Ashworth
My rating:
4 of 5 stars
**** 4 Cranky stars ****
This is the second book in the series and it picks up about 3 months where the first book left off. Where Caerwin finds herself back in the clutches of Marcellus where she is spirited away from her home land of Brittany to the foreign soil of Rome.
This new land is strange to her, the people are strange, even the God's she is told she must worship are strange to her. Will she ever understand these people and the life Marcellus wants her to live? Will she learn to be able to blend the world she grew up in with this one she is forced to be a part of?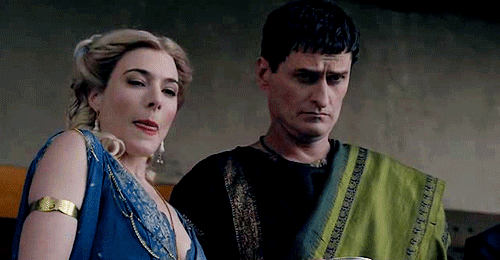 Again the only reason I give this book 4 Cranky stars is that I was hungry to know Marcellus POV.
But, again this writer knows how to draw you into her story and the world she creates for the characters. Her historical facts are spot on and it is amazing how she blends her character's lives into it so well. This was a great read and well worth the time.
View all my reviews