Scala
by
Christina Bauer
My rating:
4 of 5 stars
**** 4 Cranky Stars ****
This is the second book to the Angelbound series and just like its predecessor, it's full of action and did not disappoint.
Myla is now The Great Scala, the deliverer of souls to either Heaven or Hell. The only being across the entire magical realms every power-hungry villain wanted to control if not steal her ability. To do that however, one has to go through an Archangel, the president of the Quasi-demons, a powerful Ghoul and the crown Prince of the Thrax. And if you're still alive at the end of that line, you'll likely die at the hands of the greatest warrior of the Arena, the Great Scala herself.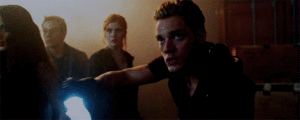 Surely nobody would be silly enough to try?
Well...remember Adair? The lovesick Thrax, Scala-wannabe twit who was desperate to be Lincoln's bride? Yep, her.
In a sudden turn of events, she began displaying powers she's never had before, threatening Myla's unique position and demanding attention from left to right. People began doubting Myla's capabilities. Even the Thrax king seemed more taken with Adair to be Lincoln's mate. Suddenly, being the Great Scala didn't seem so great after all.
Everything seemed to be against Myla. And all because of Adair of all people! She fought and defeated the king of Hell himself, how come this clueless girl was able to overturn her?
One thing that shined through all the troubles was Lincoln's obvious love and devotion to Myla. He would move mountains for her if he could, that one was without a question.
One thing I would have liked to see was more passion between the two although there's enough heat to keep a reader going.
What an enjoyable read from Christina Bauer!
View all my reviews