Criminal Attraction
by
Renea Porter
My rating:
3 of 5 stars
*** 3.5 Cranky Stars ***
Rose knew the number one rule. Never fall in love with your mark. She tossed this rule off a 10 story building. Most of Roses life was all about revenge. Mark after mark till she reached her reason for this deadly journey. Marred by a tragic childhood experience she is part of a well known crime family and has one friend. Then one day she's presented with what she's been waiting for the son of Geno Fascinelli. She has to extract his secrets but doesn't intend on falling for this handsome man.
Luca is the some of a prominent mob boss. He's not so innocent himself as you'd like to believe. His whole life is built on one day taking over for his father. What he wasn't expecting was Rose Columbo. He notices she's a kindred spirit of sorts but can't seem to find anything about her. He embarks on a relationship with her and wants to make her his forever.
I did like this story yet it was rather strange with her doing a past retelling but done from a duel POV. See kind of confusing at least on my end. I kind of felt the story lagged at times like it was just watching them go through daily life and the drama was added in because it was a mob romance so of course there needs to be drama.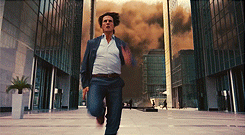 I'm not saying the story in essence was bad it had some steamy moments between Rose and Luca and I'm happy with the epilogue. I hope others enjoy this mob romance.
View all my reviews