Ray Vs the Meaning of Life
by
Michael F. Stewart
My rating:
5 of 5 stars
5 Cranky Stars

I'm at a loss for words. In a good way or I wouldn't have given this book a 5-star rating. 2 chapters in and I was snorting from laughing so hard. No, I probably shouldn't be laughing at the death of grandma but it was pretty epic. I mean if your death involves a dead squirrel, a garbage truck, a dreamcatcher and a grizzly chances are you went out in the best way possible. Ok maybe not the grizzly part. I'm still laughing about it. God rest her soul. The buxom statue is a good memorial for her.
Ray is a typical 17-year-old kid. He just wants to have an amazing career in online gaming and garner millions of followers who will send him free pizza and the like because man can't live on Kraft dinner alone even though he tries. Sweet puppies he tries. He also wants to get the girl he's had his eye of for several summers. Instead he lives in a run-down campground with a very abrasive mother, a gun toting hunting sister, a fireworks enthusiast uncle, several cantankerous tenants, the girl of his dreams and her father and of course our recently deceased grandma.
He is given the task to figure out the meaning of life if he wants the money and the campground that was bequeathed to him. Sadly, this task isn't all what he planned it to be and he learns many things about himself and his life along the way.
This book has a lot of laughs. So so so many laughs. I think my stomach still hurts. At times I felt we kind of ventured into self help guidance territory but it all had a purpose. That what may be my meaning of life may not be yours. Find something you're good at and run with it and make it your purpose. Granted Grandmas meaning of life is slightly different. This is my first book by this author and I told friends please get your hands on this book. This will be a book I reference to when people want a laugh but a book with some heart. I mean hello Dalen Anders and his self-help speeches!! He was a mess but I guess as Rays spirit guide he was useful. I also have five words for you…Grandmas brain in a jar.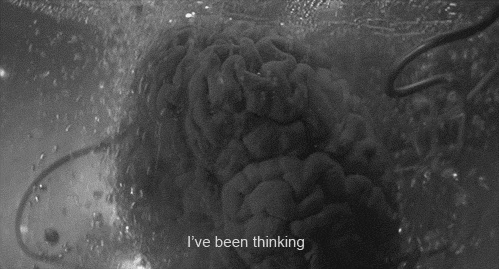 Just do yourself a favor and read this book. Sweet puppies I need to read more by this author!!
View all my reviews