New Review! Love (SEAL'ed #2) by Andi Jaxon 4 Cranky Stars
Love
by
Andi Jaxon
My rating:
4 of 5 stars
4 Cranky Stars

The characters in this book are introduced in "Honor" and "Love" is their story. Again, there should be a disclaimer on these books due to graphic language, sex and alternative lifestyles. These books aren't for everyone.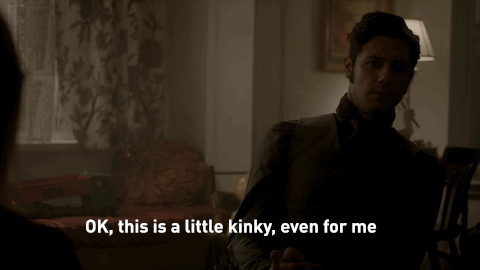 That being said, I give this book 4 stars. The storyline and relationships are very believable. I do wish the authors had put more emphasis on these relationships and less on the sexual descriptions. All in all, a good read.
Charlie is Logan's best friend and when Logan hooks up with Katie for the night, Katie calls her best friend to "entertain" Charlie. However, Avery doesn't do anything without Amber. They are a couple known as the Tornadoes. Charlie is in for the time of his life. What starts out as a one night stand, turns into a three way relationship. These girls love everything about Charlie and he loves them both .
As Katie pointed out, they are three puzzle pieces that fit perfectly together. These girls are a team. They have been each others family and support since high school. Both are plagued by fears and secrets from childhood that make it hard for them to trust outsiders. But, along came Charlie and their world fell apart. Can they possibly find happiness and the love they crave as part of a three person relationship.
View all my reviews