New Review! When We Kiss by Tia Louise 4 Cranky Stars
When We Kiss
by
Tia Louise
My rating:
4 of 5 stars
4 Cranky Stars

When we Kiss is a story that is full of comedy, romance, and passion that will leave you wanting more!
Officer Chad Tucker is the local, by-the-books sheriff deputy. He hasn't been in town for long, and is looking to settle down. Tabby Green is just the opposite; she is the "bad girl" of the town. She was raised by her uncle who is the local preacher, but definitely doesn't follow his ways. She isn't ready to settle down, and wants to travel the world.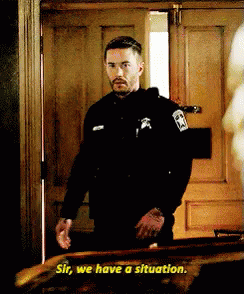 Chad and Tabby fought their attraction for more than a year, but when they give in and finally kiss, they both realize everything is as it should be.
This story was so sweet. It has the small-town southern charm feel, while at the same time exploding with sexy scenes. I loved their back-and-forth banter and wittiness. Overall, a great story!
View all my reviews