The Seeker's Keys
by
Christina L. Rozelle (C.L. Rozelle)
My rating:
4 of 5 stars
***** 4 Cranky Stars *****
This one is a difficult review to write for several reasons: one, I didn't want the series to end; two: it's hard to say goodbye to such great characters I've grown so fond of; and three: I wasn't entirely happy with the path the final book had taken.
This review might contain some spoilers. So please stop reading if you'd rather not read about them. I've sat on my thoughts for a few days and finally made a decision.
The story followed the second book straight away. The children finally found a safe place in the Refuge and started to learn how life should be lived. The AOAIs provided them a second chance in life and for a brief moment, Joy found peace. But she still had to make things right with Mateo as well as plan Jax's rescue mission. With the help from Smudge, Zee and Seraphim, Joy and her band of survivors plunged back into danger in search for the three keys that will save their lives.
Told in multiple points of view namely Joy's, Jax's and Smudge, readers get almost a 180 degrees view of the story as it sped on. All the mysteries left behind by the previous books were unravelled. As with the first books, this one is action-packed and took you right into the meat of things.
I'm happy to say that Smudge and Johnny were given a chance at love. Those two were my favourite characters of all and almost had a heart attack a couple of times as I followed their adventures.
One downside of not being constantly over Joy's shoulder, I didn't feel as connected with her this time around and felt more of a bystander during her POVs. In a way, it helped me focus on details instead of being dragged with her through her emotional moments. It made saying goodbye to her easier in the end.
However, the separation made me more critical to the turn of events. The introduction of the "ghosts" dimmed the magic of the series for me. So far, it had stood up on a pedestal as being unique in my eyes: a dystopian story soaked in the magic of modern technology with heart, loads of it. It made me love it above the rest. Then it took a nose-dive with the ghost introduction, like it had to follow the cult of other dystopian stories around. It made it less special.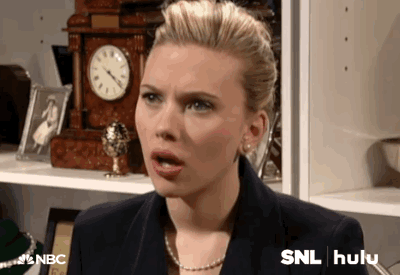 Please don't get me wrong. Miss Rozelle didn't just drop the idea from nowhere; she weaved it in seamlessly and used it to explain away the mysteries of certain things in the story. In fact, one can argue that this idea was the perfect solution to help tie up the loose ends quite nicely.
Then the ending left me a bit unhinged. Was I supposed to accept it as it was like that little boy in The Polar Express with the train conductor urging him to "Believe"? It left me with even more questions and made me look at it as a huge plot hole.
Still, this had been such an amazing journey. Despite my reservations, The Treemakers Series would always keep a special place in my heart. Thank you for the sweet adventure, Miss Rozelle. I'll be waiting with bated breath for the next books!
View all my reviews