Perfect Love Story
by
Natasha Madison
My rating:
5 of 5 stars
5 Cranky Stars

This is the first book I've read by Natasha Madison but definitely not the last. She has a new fan in this reviewer. It's been a long time since I've found an author that can make me cuss out loud and scream and cry all at the same time. My advice is READ THIS BOOK
Hailey has it all. A wonderful and supportive family, a best friend who would kill for her ... no seriously Crystal is not to be taken lightly...
And a husband who loves her and cherishes her, only it's not just her he cherishes and loves.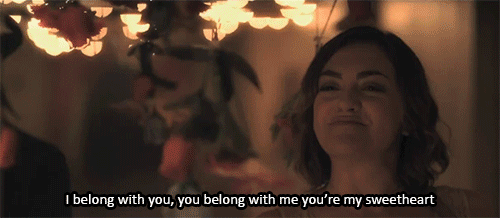 Tragedy strikes taking away all Hailey thinks is real and right. Now she's left a shell of her former self. She decides to move to the beach and start over. While trying to heal she winds up healing more than just her heart.
This book has me on edge the entire time. It starts out so nice and perfect, then BAM!!!! The author knocked me on my butt and had me screaming at my kindle. I cried, and I mean ugly snotty cried for Hailey. Then things are slowly coming back to life and BAM.... another twist that ripped my heart to shreds. It's been a long time since a book has pulled this many feelings and reactions out of me and I truly thank the author for giving us readers A Perfect Love Story.
View all my reviews