Save Me
by
Tia Louise
My rating:
5 of 5 stars
5 Cranky Stars

Tia Louise is a new author to me and I'm so happy to have this book land in my lap. I whizzed through this book losing sleep and all sense of time and couldn't be happier.
Jessa is the epitome of everything we want our daughter to become. She's strong, loving and badass. Her character had my emotions reeling.
Mace is definitely my newest book boyfriend. He is everything I never knew I wanted and needed. You only need to read a little to get hooked on him.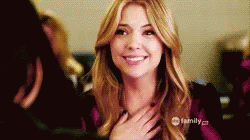 Together this duo fights crime, kicks butt and balances their marriage to boot. From page one I was hooked and I'm definitely craving more. Way to go Tia and I cant wait to read more.
View all my reviews