New Review! Oriskany (Echoes of New York #4) by Jordan Elizabeth 4 Cranky Stars
Oriskany (Echoes of New York Book 4) by Jordan Elizabeth
by
Jordan Elizabeth
My rating:
4 of 5 stars
4 CRANKY STARS

I wouldn't really classify this as a book per se. It is a short novella in my mind and only took about 2 hours to read. I enjoyed the descriptions of the area as I know it well. Fun thing about history is that if you grew up in the surrounding area, you feel at home.
The story takes place during the Revolutionary War in small town New York's Mohawk Valley. Not only did the residents have to fear wild animals but the Indian tribes of that time were still sometimes violent. This war also pitted neighbor against neighbor as some felt that this country should stay under the rule of the British King. It's about a young girl coming of age in this world. Her mother dies in childbirth and she feels to blame. Her older brothers go off to war and her younger brother wants to join them. Her first stepmother is brutal to her but she feels to blame for that too. Her father refuses to leave his custom clock business for the safety of the city. They fall prey to the perils of the war in many ways. It was a harsh brutal war and many friends are either displaced or killed. Even the survivors that head to the fort for safety aren't truly safe.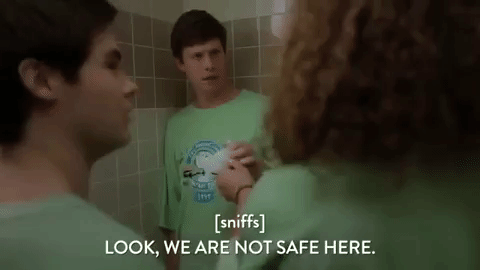 I only gave it 4 stars because of the way it is written. The author switches between present day stories to memories without any warning. I was then left to figure out which was now, and which was then. It dragged the story down. If she had delineated the difference with a different typeface, it would have worked better. All in all it was a well researched piece of history.
View all my reviews