New Review! A Beast So Cold (Beauty and The Beast #2) by Beena Khan 5 Cranky Stars
A Beast So Cold
by
Beena Khan
My rating:
5 of 5 stars
5 Cranky Stars

This is the second book in the Beauty and the Beast series; and it features our favorite twisted couple Vlad and Dahlia. If you haven't read the first book, STOP right now and go read it. This book picks up immediately where the first one left off. Vlad is out for revenge and he will stop at nothing to get back what he wants. Come hell or highwater, he is getting the love of his life and he is getting the vengeance that he seeks.
This story tap danced on my feelings; I'm still shook from the ending of the first book. Dahlia, my dear girl you did Vlad dirty. You have some work to do to regain his trust. She has a job to do and that is to take down Salvi Moretti (remember him from the first book?). I loved how dark and twisted this story was especially when it came to Vlad and Dahlia. They love each other but they are toxic.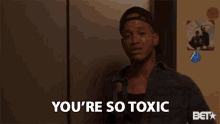 I loved how the author made the characters seem so unredeemable, then page by page, she lets us in on what makes them tick. The plot was amazing. The story was beautifully written, and well I cannot wait to read the next book. Dahlia is one of the strongest and most determined female characters I have ever read and I love that. If you like dark mafia romance stories, then this one is for you. I definitely and wholeheartedly recommend this series to dark romance lovers.
View all my reviews