Changing Tides
by
Sarah Darlington
My rating:
4 of 5 stars
**** 4 Cranky Stars ****
Synopsis for Changing Tides:
"Nate West. Hollywood bad-boy. Television megastar. Womanizer. Basically everything I hate about the male species rolled into one handsome package. And yet…I want him."
Ellie Turner is a lesbian. She has tattoos, short hair, and a 'don't-mess-with-me-attitude.' She knows who she is, loves who she is, and couldn't care less what the rest of the world thinks of her. And since she has the most kick-ass best friend on the planet, Noah Clark, even when family drama gets in the way, nothing can offset her happy-go-lucky demeanor.
Until television star Nate West comes along. All thick muscle and alpha-male testosterone. When Ellie meets him on an airplane the only thing Nate West should be good for is a brand new profile picture on Facebook. Right? Wrong. Turns out he's good for so much more.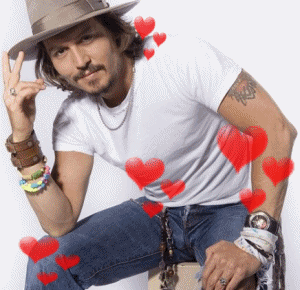 This man is going to flip everything Ellie thought she knew about herself upside down.
Ellie may have been the outcast in high school but the tide has changed.
Her and best friend Noah now own the Presidential Swing, a popular mini golf business, together. If Ellie wasn't attracted to women they would be married with 2.5 kids living the American Dream.
Now Noah and Georgie are together in college and Ellie is left to run the business by herself. She receives a phone call that changes everything and keeping it a secret from those she loves is killing her.
On a vacation she plans for her friends and sister, Georgie, Ellie aims to reveal the secret that will change their lives.
On the flight to LA she meets Nate. Uber sexy actor of her favorite show.
She's completely attracted to him even though she prefers women. Sparks fly and the tides are changing yet again for Ellie.
I was sucked into Ellie's world. She's funny and has the biggest heart. Ellie is the "Mom" of their group. She is always taking care of everyone else but who takes care of her?
I can't wait to read book three. Kill Devil Hills is a town where I would love to live. This series has it all and is scorchingly hot.
I highly recommend this series.
View all my reviews