Deadly
by
Ker Dukey
My rating:
4 of 5 stars
4 Cranky Stars!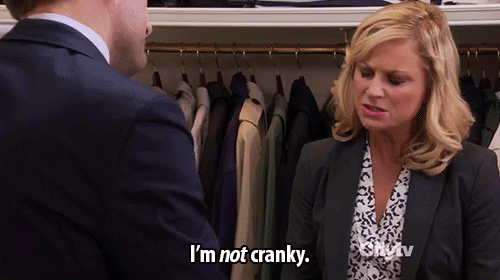 The Empathy series by Ker Dukey is definitely not for the faint of heart, yet it will bring out all the dark feels, and have you thinking to yourself, "What the hell is wrong with me and why do I like it?" She's a master of mind-blowing stories, and always has me dumbfounded at the end.
This is a continuation of Ryan and Cereus's story, it's 3 yrs down the road, and the chaos and blood hasn't slowed down. Ryan is teaching Cereus to embrace her inner darkness, but there have been some hiccups along the way. Cereus has been blacking out; not knowing what's real or just in her crazy mind, and it's causing both her and Ryan to get into some rather sticky situations…literally!
The journey they take together is absolute darkness, madness of the mind, yet on the same level, it frees them to be who they truly are. No one will ever come close to having the connection they have, and it's crazy yet inspiring at the same time. I felt I was left hanging at the end, but that's the way Ker likes it, always dragging you back for more and it's working like a charm!
View all my reviews