Impulse
by
E.B. Walters
My rating:
5 of 5 stars
5 Cranky Stars!
Impulse is the last of the Fitzgerald Family series as well as the start of a new series Infinitus Billionaire by the author. I wasn't aware of this starting the book and I haven't read any of the Fitzgerald Family series books. The author did a wonderful job in not having to have read any of the other books to feel like you know the characters.
Alexander "Lex" Fitzgerald really is not your average billionaire. He is the head of his family as his father has passed away so it has become his responsibility to make sure his siblings and cousins are settled into their lives. At thirty-nine his is still single. His one cousin has his own motorcycle business that Lex is a part of knowing the business world much better. There is just one problem with trying to get a contract they need which accidentally has Lex meeting Jillian Finnegan.
Jillian has a potty mouth and lives an eccentric lifestyle. She works as a stuntwoman in Hollywood as well as with her family as the Phantom Rider in The Fearless Finnegans. She knows her stuff when it comes to motorcycles. Her chance encounter with Lex may just be the answer she needs to help her family.
Jillian and Lex have a connection that they both try and deny but the spark is there. Will they be able to find a common ground and make the agreement work? Has Lex finally met his match in Jillian?
This was a very difficult book to want to put down. We get to know the characters and the connection they have feels very real. This was not your typical billionaire story. Jillian is a strong women, sure she has some issues but her desire to protect and help her family is awesome. She grew up with brothers so she isn't shy in what she has to say which is something that Lex finds interesting. Plus, there is the fact that she is a daredevil.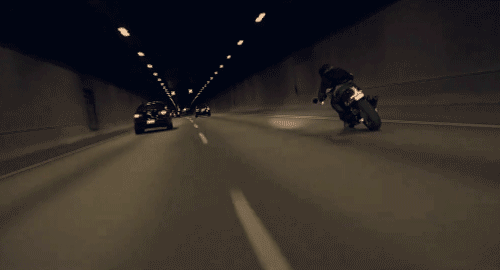 Takes risks as a stuntwoman and riding her motorcycle as the Phantom Rider. There are laughs and plot twist along with surprises. It is not your rich boy goes after girl story. Sure it is there but so much more than that. I am looking forward to the next book in the series as Lex and Jillian is not over but the book does not end in a cliffhanger which is great but we need more of them.
View all my reviews