Branna
by
L.A. Casey
My rating:
5 of 5 stars
5 Cranky Stars
I've been addicted to the Slater family since I won Dominic in a contest. This sexy, quirky headstrong group is always entertaining. Branna's story is one that this Cranky reviewer has been waiting for.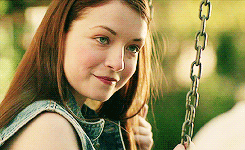 Branna is the head of this family. She's the glue that holds everyone together and the voice that keeps the Slater brothers in line. Plus, she gets to cozy up to the uber hot Ryder Slater every night.
This story is filled with all the love and action that we've become accustomed to with Casey's writing along with the heartbreak. She brings you into the family with her words and leaves you anticipating the next installment. Damien's story can't come soon enough.
This series is highly recommended and a definite must read.
View all my reviews