Acca
by
Christina Bauer
My rating:
3 of 5 stars
**** 3.5 Stars ****
Once again we follow Myla and Lincoln's intertwined fates as the Great Scala and the Crown Prince of the Thrax.
We find them gathering evidence to use against Aldred, the earl of Acca, who had been against Lincoln since his family had taken the crown and especially since a lust demon, a.k.a. Myla, captured the heart of the soon to be King.
With only a week to compile all the evidence and testimonies, prepare their case and present it to the Thrax High Court, the pair was running out of time. Everything seemed to be against them and each turn drove them deeper and deeper into trouble.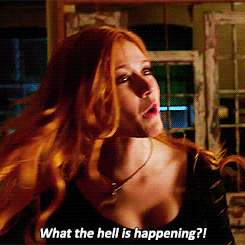 After a death of a friend, Myla and Lincoln had to escape and find a different way to prove their innocence.
Right, ok. I've been thinking about how to word this review without giving out spoilers. Truth is, as a reader (traditionally), we know that the good guys always win and the bad guys lose. What drives us to read from page one to the very last is how the author took us there. In this case, Myla and Lincoln against Aldred, the Earl of Acca sans the title of the story. This is the third book in the series of 5 (not counting the 2 spinoffs Angelbound Offspring) and just like the first 2 books; this one is fast-paced, full of action and kept me entertained until the end.
However, I did find a few things that didn't sit well with me. One, Myla's character at times seemed more immature in here. She is now the Great Scala, soon to be Queen of the Thrax yet some of her dialogues and actions didn't live up to her titles. Then I had to remind myself that as a matter of fact, there had only been 6 months since book one. So really and truly, she couldn't have matured that fast. Still...
Two: what is up with Connor? Will I ever find out?
Three: I felt like I was reading about Steven Seagal. You know how in his movies, action scenes, action scenes, people dying left and right, things blowing up and everything yet Steven Seagal is still immaculate, unhurt and maintained a calm and collected manner. That's what the action sequence felt like to me at times. Don't get me wrong, I don't wish harm on Myla or Lincoln but man! I wanna see a Bruce Willis type of scene thrown in the mix at least once.
Four: why was everyone against Myla being the Great Scala? Even her igni were rushing to replace her by nominating a new scala heir when the ink on the parchment stating she's the new great scala hasn't even dried yet. I mean, it took thousands of years before Myla herself became the scala heir, didn't it?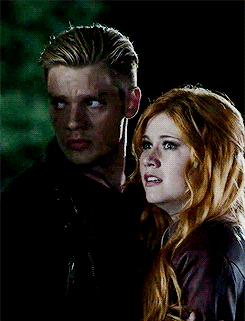 Sigh, ok. Enough said. I guess, I will know the answers to all my questions in the next book! Bring on book 4!
View all my reviews