Written in the Sand
by
D.B. James
My rating:
5 of 5 stars
5 Cranky Stars

I just finished this amazing journey of self discovery and finding your happy place and I still don't know how to put my thoughts into words. It hit home in a lot of ways. I suffer from anxiety and a myriad of health issues myself. One that does set me back and took away the me before but yet this isn't my story. This story belongs to Tenley Grace and essentially Case who was a guiding light in many ways.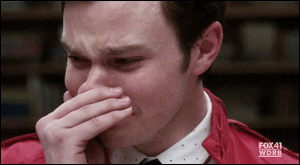 Tenley has been a shadow for two years having moved back home after suffering a tragedy with her husband. She is a shell just going through the motions spending her time in the dark not living just existing. Her parents are trying to push her out into the world. Baby steps is how she lives until one day she takes a giant leap and seeks help from a doctor. It's this doctor that helps her take the necessary steps to reclaiming her life. On this journey she meets Case. A tattooed hottie with a heart of gold. She keeps him at arms length because she doesn't feel worthy and ready. While she sets out to find herself she discovers so much more with Case and renews friendships along the way.
Case has always believed there is a one for him. His mo ghaol. His grandmother told him if you write wishes in the sand they'll come true. He didn't expect to fall for Tenley and her brash ways. He's very patient and waited and guided Tenley on her path. He runs a successful tattoo business and now all he needs is his mo ghaol to feel complete. He finds her singing Adele off key in a book store and he never looked back.
First off the thing that threw me for a loop was how close Tenleys Micheal is to my husband Michael. They share the same birthdate and both have the Gulf of Mexico in common. I was almost scared to continue thinking I was putting bad out into the universe. Such an odd coincidence.
I loved the story of Tenley. It was real it was honest and sweet puppies it made me cry. Seriously Michaels letter will rip your heart out but Case will patch it back better than before. I love that there is so much of D.B. James in this book. It's like a cleansing of the soul. She poured herself into these pages. You'll find yourself cheering Tenley on wanting nothing but the best for her. Grief is a tricky mistress. I've experienced things that have happened in this book. Written in the Sand is a book of hope and redemption. Finding and loving the best version of yourself but It's also about taking chances and stepping outside the box. I'm so glad this story is out in the world I think everyone should read it and savor it. You might even notice a familiar face or three.
View all my reviews