New Review! Amongst the Wildflowers (Fleurs D'Amore #3) by Amali Rose 4 Cranky Stars
Amongst The Wildflowers
by
Amali Rose
My rating:
4 of 5 stars
4 Cranky Stars

Layla and Ethan fell in love in a field of wildflowers when they were just little kids. Too young to truly know what that kind of love is but it was still very real to them. They grew up as best friends with each one harboring feelings they were both too scared to admit.
Layla is just making it through college. She is still heart broken from Ethan just up and leaving her with no answers. She has self esteem issues and hides behind self-depreciation when things get tough. She knows she's not the conventional skinny Barbie with blonde hair. When Ethan turns back up in her life asking for a chance she does so with trepidation.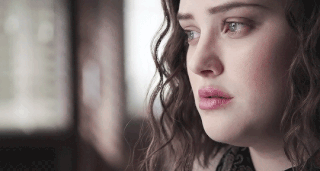 Ethan has always loved Layla. She's his best friend and most importantly the love of his life. He left on a whim when his feelings became too hard for him to deal with. Leaving Layla was his biggest regret. He makes a surprise appearance in her life and he will do anything to win her back. Ethan is not only navigating new waters with Layla he's also trying to live his own life outside of his dads shadow.
I liked Layla with her flaws and all. I think no matter our size we all that have that voice that nags at us telling us we aren't enough. We see some of the past characters in this series. Layla is Cassidys sister! I liked how Ethan just loved Layla. Tash honey I wish you would get attacked by a pack of badgers. Michael Bradshaw?? You suck a big one dude. I love Evie and how much she supports Layla and Ethan. Excellent story filled with love, one dirty mouthed boyfriend and real life issues.
View all my reviews