New Review! Dead Wrong (Grave Talker #6 Arcane Souls World #9) by Annie Anderson 4.5 Cranky Stars
Dead Wrong
by
Annie Anderson
My rating:
4 of 5 stars
4.5 Cranky Stars
Darby Adler is a woman on a mission. This poor girl cant sleep or even eat because death (not literal death she knows that person) is knocking on her door. She has a vendetta to settle with someone she was once close with. She is now in cahoots with Aemon. You see girl cant catch a break!!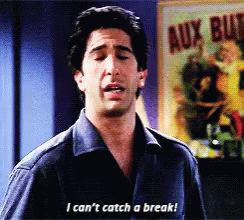 Someone is killing witches and Darby and crew need to find out who or why before it gets way worse. Darby has a sneaking suspicion who it is. She finds herself in a pickle but boy oh boy is revenge is going to be sweet.
I will always have a girl crush on Darby. I want to take her on a nice vacation and feed her tacos. Can i also say I'm kind of sweet on Aemon. I'm always excited to read these books because I know I'll enjoy it and have a good time.
View all my reviews