The Bed Wife
by
Suzanna Lynn
My rating:
5 of 5 stars
5 Cranky Stars!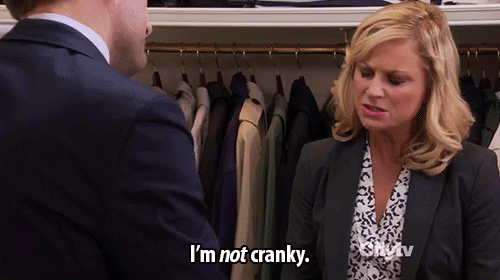 I received an ARC from the author in exchange for an honest review. Recommended for mature readers 18+ due to sexual content.
I enjoyed this adult romance!
The cover had me fooled at first. I thought I was going to be reading a paranormal romance. Instead it was like reading a cross between historical and fantasy romance novels.
"The Bed Wife" gave me another book boyfriend in Baylin, heir to the throne. He's strong with raw masculinity and handsome too. The man was totally enamored of Luana years before she became a bed wife.
I loved Luana. She is a perfect heroine for the time period. She's no shrinking violet waiting for someone to tell her what to do. The girl has spunk and personality.
The love story between Luana and Baylin was a difficult one which stood up against every test given it.
Lynn's worldbuilding in "The Bed Wife" was wonderful. I had no problem imagining the village and the castle. The sexual scenes were minimal and were just enough to paint the scene.
Bravo for giving us a great story!
View all my reviews