Learning to Live
by
Kira Adams
My rating:
5 of 5 stars
5 Cranky Stars!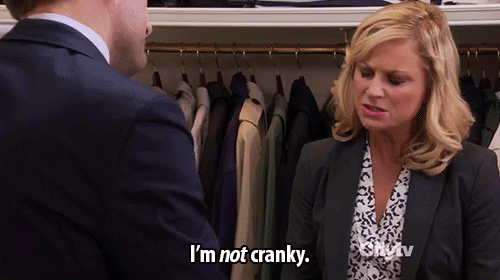 The story of Ciera Nelson is one of strength, courage, and the will to live your life to the fullest while you still have the chance. It was absolutely heart shattering yet one of the most beautiful stories I've ever read. Bravo to author Kira Adams for bringing real life situations into this story and taking us on the journey right along with the characters.
Topher Carlson is the epitome of high school popularity, and a total douche bag. Star football player with the perfect cheerleader girlfriend, Sophia. Between the two of them and their best friend Joe, they bully a certain girl relentlessly. This girl happens to be Ciera, who is also Sophia's ex best friend.
Ciera is a shell of a person, never looking anyone in the eye, keeps to herself, and has one friend, Mack. They are what you'd call "outcasts" by the jocks. That all changes for Ciera one day at school when one of the popular girls, Madlynne, sees Sophia and one of her minions bullying Ciera in the bathroom. Madlynne instantly befriends her, and for once in her life, Ciera is treated like a human being, not a piece of trash.
Changes in her appearance and the way she carries herself, has Topher looking at her in a brand new light. He can't figure it out, and soon makes it his mission to get to know her and right the wrongs he's committed against her. Little does he know, she's hiding a secret that could change everyone's lives that know and love her. One of the most straight to the heart stories I've ever read, and I was a sobbing mess by the end, but it was well worth it, and I can't wait to get my grabby hands on book 2.
View all my reviews