The Queen
by
Suzanna Lynn
My rating:
5 of 5 stars
5 Cranky Stars!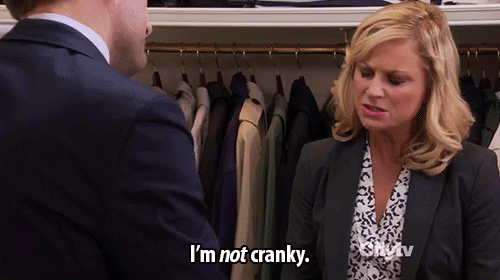 I received an ARC from the author in exchange for an honest review. Recommended for mature readers 18+ due to sexual content.
"The Queen" was a wonderful send-off to the Bed Wife Chronicles!
I loved the villains in Lynn's novel. They were the ultimate in evil—characters who were supposed to love you but wasted no time stabbing you in the back.
"The Queen" introduced new characters to love—Ferric (Baylin's best friend and right hand), Faylen (the elven aunt), and Queen Valasca (a strong, smart woman). I admired each of these strong, brave characters. I would love to read their individual stories.
This conclusion to the trilogy was a definite page turner. I eagerly flew through the pages needing to find out the fate of these characters I grew to love. "The Queen" left me with a serious book hangover. What am I supposed to read next?
Whatever it is, I hope Lynn is the author. The way she crafts a story guarantees you won't be disappointed.
View all my reviews