Stolen Innocence
by
S.M. Stryker
My rating:
4 of 5 stars
**** 4 Cranky Stars ****
Parker Dane's life was wonderful until she is 13 when her mother is killed in a car accident by a drunk driver.
Her life is not the same after the accident. Her adoptive father starts to abuse her.
On her 18th birthday, she leaves home after school without a word of where she's disappeared to. Only her best friend knows.
She is haunted by her years of abuse, but determined to find a job, go to college and move on with her life in a new city. Parker runs into this guy three different times but runs away from him before finding out who he is.
Ian Blake can't get this girl out of his mind but doesn't understand why she runs from him. On their fourth encounter they finally find out each other names and he won't take no for an answer in taking her to dinner.
Parker's life changes once again. She has her demons that have been bottled up for five years and knows that once Ian finds out about them he will be gone as no one wants damaged goods.
Ian tries to tell her that no matter what, he won't leave and wants her to trust him. Will he stay true to his word when he finds out about her demons and her past starts to catch up to her or will he turn his back on her like she fears?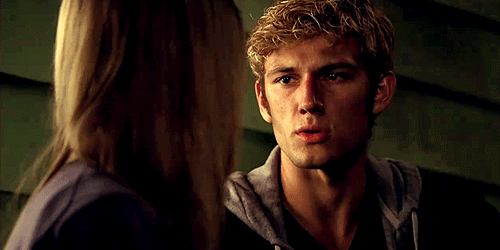 The author did a good job with dealing with a very difficult subject that many don't like to talk about. As it is said in the book, everyone meets someone for a reason and Ian and Parker were destined to run into each other.
I would have loved to give this book a 5 star review but there were some errors in the book and at times, a little confusing to follow. I will be reading more from this author as I overall enjoyed the book as it had the right amount of mix of emotions with several surprises.
View all my reviews