Tribulation and Truths
by
L.A. Cotton
My rating:
4 of 5 stars
4 Cranky Stars!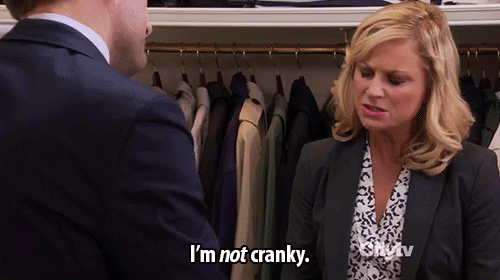 Tribulations and Truths is the third book in L.A. Cotton's Chastity Falls series. It is strongly suggested you read the two previous works before delving into this one. I have been patiently waiting for this one to be released since finishing Book Two.
The story continues the relationship of Ana and Jackson where more secrets came to light. Ana is deeply suspicious of people in Jackson's life, especially those who might be responsible for the death of one of Jackson's family members. He is set on discovering the truth and seeking revenge, putting his own happiness at risk.
The central mystery and relationship of the two main characters kept the pages turning well into the night. There are many twists and turns, some things you don't see coming, and others that made me blink.
Trials and Truths is definitely an interesting story, but I was a little disappointed with the ending. It felt rushed. Also, it didn't feel like Ana and Jackson's story was wrapped up. There were some unanswered questions and after three books it would have been nice to have total closure.
I still recommend this book and am glad I read the series. I look forward to more works from this author.
View all my reviews