Destined Hearts
by
K.K. Allen
My rating:
5 of 5 stars
5 Cranky Stars
"I've found my perfect song. And there will never be a sweeter melody than Lyric"
This sentence sums up the story of Lyric and Wolf. Two people who are made for each other inside and out. Two halves of a whole.
Lyric is still reeling from the betrayal that took place with Tony. She is faced with a hard decision and while that decision is a no brainer Lyric doesn't know where she stands with Wolf. Having fled as she always does instead of facing the issue head on she left Wolf to ponder the state of their relationship. She makes the leap and heads back out on the road. Destined to win Wolf back and make their life right. Yet it isn't all love and light. Evil is lurking in the background and the evil has the face of her mother.
Wolf felt so much pain and anger when Lyric walked out. Having vowed at a young age to never fall in love because it causes nothing but misery he starts wondering why he handed his so freely over to Lyric. He knows he wants to be with her forever but can he forgive that easily? Wolf wants answers from Lyric and he will push until he gets them. Little does he know a shakeup is about to occur and one disgruntled employee will disrupt the bands future.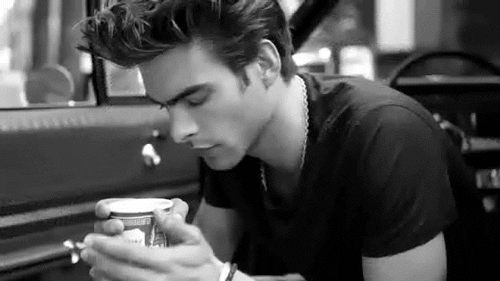 There was many points in the book I was truly mad where I wanted to fight a fictional character mad. The love between these two is a steamy affair and they are really a power couple unlike any other. I adored this series and I'm a sucker for rock star books of any kind. This book also has so many interesting background character that make you really want to see have their own book. Maybe we will see a future book with a certain someone. This book has a little bit of something for everyone.
View all my reviews