Dark Boundaries
by
Michelle Horst
My rating:
5 of 5 stars
5 Cranky Stars!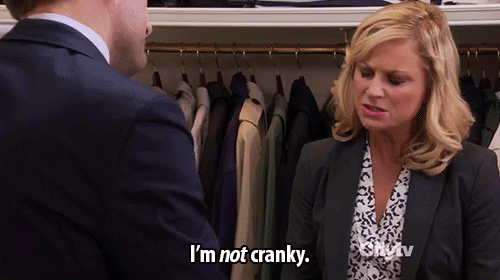 Synopsis:
He stole me.
He broke me.
I'm being auctioned for Fifty thousand dollars.
Now, I don't belong to anyone but strangely enough I wanted to belong to him.
It's his eyes ... I lost myself in them
Authors Note and WARNING: Dark Boundaries is a work of fiction intended for adult readers above 18. It contains dark and sensitive subject matter that may make readers uncomfortable.
Contains explicit language and descriptions of sexual situations.
Review:
This book touches on situations that can and have happened.
Kristine, Riza and Kelly just graduated from college and decide to take a road trip before they start their real lives. Best friends since they were little and more like sisters in all the ways that count.
First stop Vegas... and that's as far as they got. Kidnapped, stolen and reduced to less than nothing while being thus into the world of sex slavery.
This book sunk it's claws in me and completely shredded me. The emotions that were ripped from my soul by the author left me in a puddle of goo.
If you're looking for an emotionally charged book packed with sexy as sin hero's than this is the book for you.
View all my reviews