Rose
by
Vanessa Vale
My rating:
4 of 5 stars
4 Cranky Stars!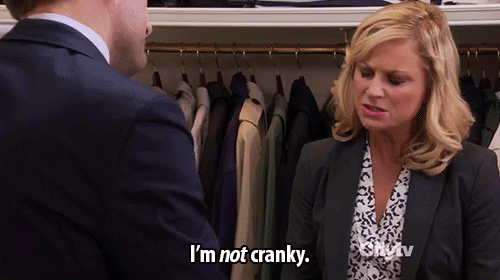 Synopsis:
Rose Lenox has grown up to be more comfortable on the back of a horse than wearing ribbons and bows like her seven adopted sisters. For years working the land was enough, but lately Rose finds herself wishing for something different. She wants her own ranch and freedom from her overwhelming and unorthodox family. Rose is determined to strike out on her own and forge her own path.
Lenox neighbor, Chance Goodman, has watched Rose grow from a spitfire of a girl to a beautiful and fiery woman. For years he's waited patiently and watched her struggle to find her place in the world. When she leaves the Lenox ranch alone, determined to abandon her former life and to say good-bye to him, he knows the time has come to claim her. Letting her walk away isn't an option. Chance knows exactly what she needs...and he's going to give it to her.
Follow the eight Lenox sisters through this historical erotic series that's as big and bold as the Montana Sky. The Wildflowers of Montana begins with Rose and her hot, Alpha cowboy.
Review:
Rose Lennox is a stubborn headstrong country beauty who wants more than ribbons and lace. She wants her own ranch and to work the land like the men do. She finally gets the courage to follow her dream and leaves the Lennox ranch and her adoptive family.
Chase Goodman is the sexy ranch owner next to the Lennox spread. He wants nothing more than to make Rose his in every way. When he finds out that she left alone he follows her, rescues her and made her his wife.
This book was hot and steamy with a little adventure thrown in for good measure. If you're looking for your next alpha BBF who isn't afraid to spank you straight then this is the book for you.
4 stars****
View all my reviews