Kick, Push
by
Jay McLean
My rating:
4 of 5 stars
**** 4.5 Cranky Stars ****
Kick. Push. Coast. That was Josh Warden's motto growing up in the skating world. Which is all he wanted to do. Own the half pipe and make the impossible tricks possible. Life had other plans for Josh Warden and kick, push, coast had another meaning.
Josh Warden had his life forever changed when he was 17. He was well on his way to being a well known in the skateboard world. Taking on the task of becoming a father and putting his life on hold he raised his son to be a very respectable child. It wasn't easy. Many road blocks and bumps along the way until when he hit his lowest sitting there with a crying newborn an angel appears by the name of Chaz. She's a grandma with a big heart and place for Josh and Tommy. He immediately accepts and begins a new life. A life his son will be proud of one day.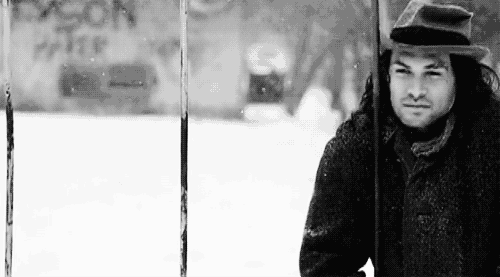 Becca is a shattered girl. Tormented by the one person who was supposed to shelter, love and protect her she is irrevocably ruined. She shuns touch and can't talk. She finds herself living with her grandma. She becomes enchanted by Josh and his son. Whom she dubs her new best friend. She sets out to make a life for herself trying to heal all the while hiding from the truth. Becca and Josh collide and hearts will never be the same.
I'm not sure what took me so long to read this book. It has sat on my kindle for awhile. Maybe it the whole skateboarding element or what but that is such a background to this amazing heartfelt and heart wrenching story.
I was in shock once we got to Becca's real story and my heart hurt for Tommy. It was refreshing to see a story of a dad stepping up to take care of this child instead of always the mother. This book put dads in a new light.
My only real reason for not giving it fire trucking 5 stars was at times it seemed to drag. They just pushed the issues aside and pushed and pushed until it was frustrating. At some point you will break. With that being said I will be reading the next book. I really need some closure to this fragile love story.
View all my reviews