Crazy Baby
by
A.D. Justice
My rating:
5 of 5 stars
***** 5 Cranky Stars *****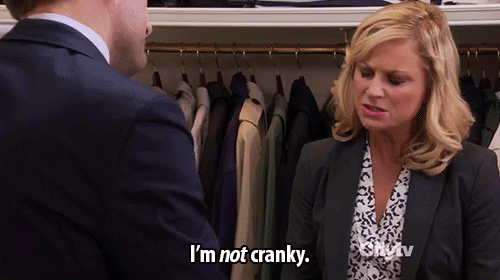 Crazy Baby is Book 2 of The Crazy Series and is intended for mature audiences, 18+
Impulsive and decisive, Luke Woods is his own worst enemy. Mistakes have made him hesitant. He second guesses his every decision. The past and present roll around in his mind. His goals are in reach, but old habits die hard, and may cost him everything.
Andi Morgan is last on her list. She puts everyone else first, quashing her own hopes, dreams, needs, and desires. Presented with the opportunity of a life-time, Andi is hesitant to grab what she wants. She fears taking a leap may land her in the abyss.
Luke and Andi have overcome considerable odds, but when life takes them down different pasts, new hurdles arrive as challenges. They will be forced to decide if absence makes the heart grow fonder, or diminishes the memory.
After Crazy Maybe, I thought it would be impossible for anything to chip away at Luke and Andy. I was wrong. Very wrong indeed.
Andi encourages Luke to follow his dreams, even if it means she's left behind. She believes their love is strong enough to withstand their separation.
When her dreams present themselves as a once in a life-time opportunity, Andi uncharacteristically jumps at the chance.
This series completely wrecked me. It's a must read and I'm still suffering from a major book hanger.
I look forward to reading more from this author.
View all my reviews