Crazy Maybe
by
A.D. Justice
My rating:
5 of 5 stars
***** 5 Cranky Stars *****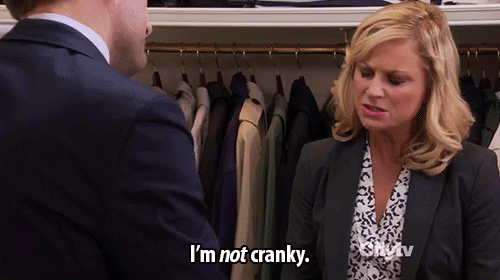 Andi Morgan: strong, smart, independent. Trained by a famous boxing trainer, Mack, and his protege, Shane, Andi knows how to take care of herself. It wasn't always the case. Raised in foster care from the age of six, Andi has experienced her fair share of heartache.
Luke Woods: the family black sheep and street-brawler. Determined to be successful as a professional boxer, despite his family's protests. He needs Andi's help. He needs to overcome his family. He needs to learn from past mistakes, conquer his fears and internal demons.
Andi and Luke are a grenade, a thunderclap. Sometimes love isn't enough. Sometimes it's all you need.
Grab the Kleenex and make sure to keep a hold of your e-reader. Otherwise, it could go sailing across the world.
This book gutted me. It made me want to curl up in a ball. Emotions... feelings. I had feelings. Lots, big ones, all at once. It doesn't happen often, but it happened here.
I also identified with Andi, experiencing her laughter and pain. She is likable, the type who will give you the shirt off her back, the type who doesn't let life defeat her.
Luke, Mr. Oh-so-Troubled, mistakes Andi for a gym groupie, but feels the connection. He does the "I am an Asshat" act like a pro. He is a male lead that I loved and hated, but he kept me intrigued.
Despite this, you will cheer for this couple. Hoping they get their happy ever after. Hoping Luke shows he deserves Andi.
This book is a must read. If you like books hot and sweaty, passionate strong women who can tame bad boys, and a storyline that keeps you turning pages well into the night, one-click this today.
View all my reviews