Desires of the Heart
by
S.H. Pratt
My rating:
5 of 5 stars
*****5 Cranky Stars
From the moment she met Jacoby Weston, Aislinn O'Rourke was caught in a wild, passionate love affair. Her trust in Jacoby is challenged when Aislinn sees the reality of Jacoby's basement and secrets come to light. She is Jacoby's darkest desire and his obsession in one beautiful, intelligent package. Aislinn's past is a nightmare that threatens to destroy their relationship until Aislinn's fear becomes a larger threat. Can their relationship survive the darkness enveloping them, threatening to destroy it before their hearts have what they desire most?
1. How did you feel about revisiting Aislinn and Jacoby's story?
Cranky 1: I fell in love with them in book one and the end I felt that I needed to know more. I knew their story wasn't done.
Cranky 2: It was like revisiting old friends and there was a lot be revealed from book one!
Cranky 1: Sometimes, sequels aren't as satisfying as you'd like them to be, but this one was. It also picked up right where Book One ended.
2. How do you feel about pet names for people?
Cranky 1: Personally, I don't like them.
Cranky 2: I'm not a big fan, but I thought Stud and Doll was cute. It reminded me of Guys and Dolls. My grandmother loved that film, so I've got a soft spot for it.
Cranky 1: The fact that she used "Stud" when she is such a controlled person amazed me. What amazed me more was that she allowed him to call her "Doll".
3. There was a lot revealed in this book wasn't there?
Cranky 1: It seemed like their pasts and even some new things came forward. They were definitely dealing with a lot.
Cranky 2: S.H. Pratt answered all questions and threw some curve balls in – that's for sure!
4. Without spoilers, one revelation comes to mind about Aislinn's reaction to her "friends" reluctance to share their happy news. What did you think about Aislinn's reaction and how she handled it?
Cranky 2: Under the circumstances, I thought she handled it well. I mean, Aislinn is really generous, but that must have hurt, huh?
Cranky 1: The way S.H. Pratt writes, I could feel the emotions. It almost felt like I was in Aislinn's shoes. Yes, she is a very generous person. You want to be happy, yet it's tearing you apart inside.
Cranky 2: There were a few moments that I just went "ugh" on. I'm not sure I would have coped with it if I were in Aislinn's shoes.
Cranky 1: Me too.
5. All the way through, I thought Aislinn and Jacoby were developing into a fantastically strong couple. What about you?
Cranky 1: I felt like they were made for each other. Two Alphas generally clash, but they were able to share their strengths and support each other's weaknesses. Generally, you find that characters in a story are all written with the same personalities. That's definitely not the case here. Each character is an individual and they all mesh so well. I was really impressed.
Cranky 2: I agree. It's nice to see some different personalities as romantic leads.
6. Would you recommend this book?
Cranky 1: I would highly recommend this book this book to everyone. It has action, mystery, suspense as well as an unbreakable love that can survive anything. It's five stars from me.
Cranky 2: I'd definitely recommend it.
So there you go… 5 Stars from the Cranksters.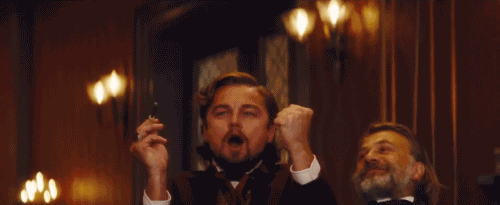 View all my reviews