Doesn't Play Well With Others
by
Casey Harvell
My rating:
4 of 5 stars
***** 4 Cranky Stars *****
"I am not going to get by. Fuck that. I am going to love and I am going to live."
This is such a captivating tale with strong characters that live to love and love to live. From the disclaimer Casey puts at the beginning of the book I was hooked. This book pulled at my heartstrings and drew me under its spell.
To say that Selene has had a hard life would be putting it mildly. Her mother was a crack whore and when she died, Selene was left in the care of her aunt. At 15, Selene's aunt decides it's time for her to join the family business and become a whore to support her aunt's habit. Selene runs away, hoping to never look back.
You would think that being a homeless teen is the worst that could happen to Selene, but she goes through so much more. One day she saves a scruffy looking kid from a window and before she knows it, she adopts a stray of her own, Henry.
Through Henry, Selene meets Alex who wants to break down the walls around her so badly, but her past leaves no room for her to trust anyone. Alex, however, has secrets of his own and the two of them will have to learn to trust one another. Something that Selene finds difficult because she does not play well with others.
I would recommend this book to anyone that enjoys a strong storyline with a difficult heroine that you can't help but cheer for. The only reason this wasn't a five star read is that there are some minor editing issues, which detracted from the overall work.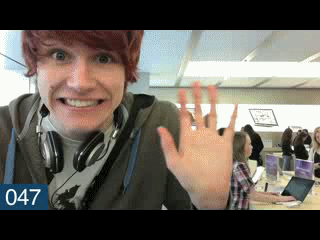 View all my reviews