Unscripted
by
M.C. Decker
My rating:
5 of 5 stars
**** 5 Cranky Stars ****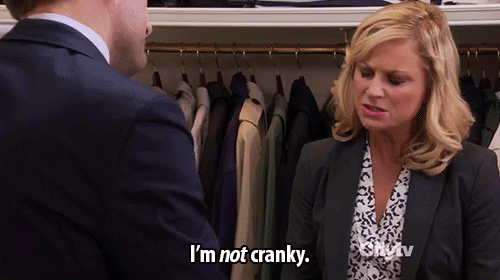 Unscripted is Book Two in the Unspoken Series. The story picks up where it ended in Unwritten, so it is highly recommended you read Unwritten, Book One, before diving into this one.
Brooke Anderson finally has everything she wanted: her dream job working at the Post, the love of her life and a baby on the way. Then the unexpected happens and life isn't what she expected.
Rich Davis finally has the girl of his dreams who will soon be his wife, and a baby on the way. Life is pretty perfect until tragedy strikes.
Will Brooke be able to survive the string of events her life has become or will her happily ever after be lost forever?
Right from the start this book will have you on the edge of your seat. Warning: tissues are advised.
This is a rollercoaster of emotions, running the full gamut from tears to laughter, to frustrations, yelling at the characters to get their acts together. Bad words might be spoken too...
There is great support from the supporting characters that deserve stories of their own.
I could not put this book down and can't wait to see what the author releases next.
View all my reviews