The Wicked Awakened
by
Samantha Jacobey
My rating:
5 of 5 stars
**** 5 Cranky Stars ****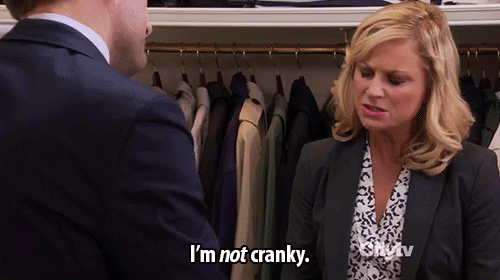 Samantha Jacobey's, The Wicked Awakened, is perfect for a Halloween read.
Sarah and her childhood best friend, Karen, are off to college. Unlike Karen, Sarah is dedicated to her studies, while Karen has... other interests.
As an aside, I found the relationship between these two childhood friends fascinating. The author does an excellent job of conveying how often close friendships from childhood are bonded in trauma and also, mask all kinds of resentments.
What becomes the heart of the story is their interest about witchcraft. In high school, both girls flirted with Wiccan, but Karen's ties go deeper than Sarah expected.
Mixed up with an evil coven, Karen finds out that they're focused on recruiting Sarah. This is where things go bump in the night for Sarah. The author does a great job of giving creative and original twists on stories involving the occult. I have to say, I was completely taken off guard by some of the twists and turns.
Underlying all of it is a sweet romance and a tale of friendship.
For mature, over 18, audiences only for explicit sexual situations and implied violence. Highly recommended for fans of paranormal romance and those looking for a twisted thriller with supernatural undertones.
Highly recommended for anyone seeking a Halloween read.
View all my reviews